Restaurant Marketing: "Back to Basics for the 4th Quarter"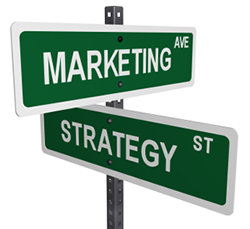 We're fast approaching the holidays where you can expect an increase in traffic; an increase in party sizes, and increase in take-out; more catering; more delivery.
You can expect an increase in everything.
The fourth quarter is your best opportunity to win guests over and give them a memorable experience.
In 60 minutes, we'll go over the basics--the down to earth things you need to do to WOW your guests and have a successful 4th quarter and holiday season.
Topics Covered:
Differentiating your restaurant from others so you're memorable
Mapping the guest experience to shape what your guests will say about you
Story-telling and the new marketing
Seasonal menus
The power of samples and tours
Email marketing tactics
Attendee Q&A and more...
Expert Speaker:
Joel Cohen, Restaurant Marketing Consultant, Author, Speaker and Owner of RestaurantMarketing.com.


The session is moderated by Jaime Oikle, Owner of RestaurantReport.com and RunningRestaurants.com

Format: MP3 audio recording -- can be downloaded and played directly on your computer or further transferred to an MP3 player such as an iPod

Price: $29

Note: This seminar is available for free to RunningRestaurants.com Members in the members only audio seminars area. Members should log in to the site for access or join us today for access to this seminar plus our archive of audio and article content as well as future content seminars.
100% Satisfaction Guarantee!
We offer a no hassles, 100% money-back guarantee. If we do not deliver to your expectations, you simply contact us for a full refund of your seminar purchase. Your Satisfaction is Guaranteed. Period.
---
Copyright © 2011 Restaurant Report LLC. All rights reserved.