Restaurants & Mobile: Marketing, Service, Tech & Beyond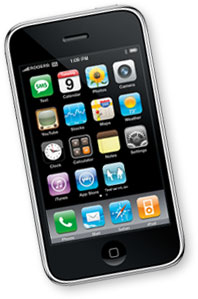 We dig deep into the opportunity that mobile presents for restaurants. From text messaging and mobile apps to wait-list management, mobile coupons and more.
It's a big wide space and we cover an awful lot - all specifically geared to our restaurant operator audience.

In this 90+ minute tele-seminar, you will learn:
The 10 key ways to use mobile for restaurants
How to create a mobile marketing plan to overshadow your competition
The best ways to collect mobile data from your real world and web visitors
Event promotion to bring dinners through your doors
How word-of-mouth can help explode your mobile results
Ways to track and analyze results for mobile campaigns
Marketing and promotional ideas and stories
How to develop & boost loyalty with mobile
Short codes and mobile keywords
Unique ways to use "QR Codes" for your restaurant
The different types of text messaging campaigns
How twitter and facebook tie into your mobile efforts
Location based social media (foursquare and others)
Mobile search and SEO strategies
iPhone and iPad specific strategies
and more...

Expert Speakers:
Andrea Busse, President & CEO of InterNext Technologies, is a sought-after speaker and rising star among business leaders in the mobile marketing industry nationwide. As founder of the nation's premier virtual concierge service, MyCustomDay.com, and the new InterNext Technologies, Andrea's patented innovations are pioneering new ways for businesses to realize success in shorter time with less money out of pocket.


Edison Thomaz, is the Founder of Moglumedia, an Atlanta-based consultancy focused exclusively on mobile application design, development and strategy. Before Moglumedia, Edison spent many years leading product design and innovation at technology companies such as Microsoft and France Telecom.



Craig Hosking, Partner with Marketing System Blueprints. Craig drives the technology, strategic, and leadership services at MSB. Craig is recognized for his Internet marketing expertise and exceptional Internet knowledge and experience in Mobile Marketing and Search Engine Optimization.


The session will be moderated by Jaime Oikle, Owner of RestaurantReport.com and RunningRestaurants.com

Format: MP3 audio recording -- can be downloaded and played directly on your computer or further transferred to an MP3 player such as an iPod

Price: $29
---
Copyright © 2011 Restaurant Report LLC. All rights reserved.